Fitting text inside a box
Sometimes you want to draw some text in a ggplot2 plot so that it fits inside a defined area. For example, you might want to label tiles in a heat map without letting the labels spill over into other tiles; or you might want to constrain some point labels to imaginary boxes so they don't get too big. It's possible to achieve this by manually fiddling with the text size, but this is both tedious and un-reproducible.
ggfittext provides a special geom called geom_fit_text() that automates fitting text inside a box. It works more or less like ggplot2::geom_text(), but provides some additional aesthetics and options that let you specify the box in which the text is to fit and how to make it fit.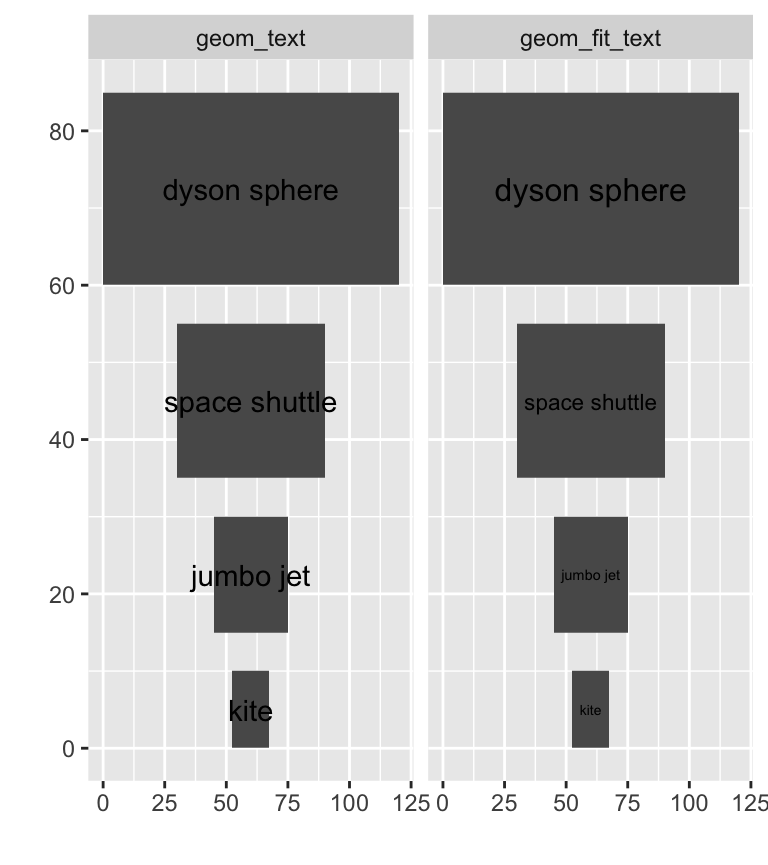 You can define the width of the box with either xmin and xmax aesthetics, or alternatively with x (for the horizontal centre of the box) and a width argument (a grid::unit() object, defaulting to 40 mm). Likewise, you can use either ymin and ymax or y and height. The x and y aesthetics can be useful when using a discrete axis.
You can specify where in the box to place the text with the place argument, and a minimum point size for the text with the min.size argument. (Any text that would need to be smaller than min.size to fit the box will be hidden.)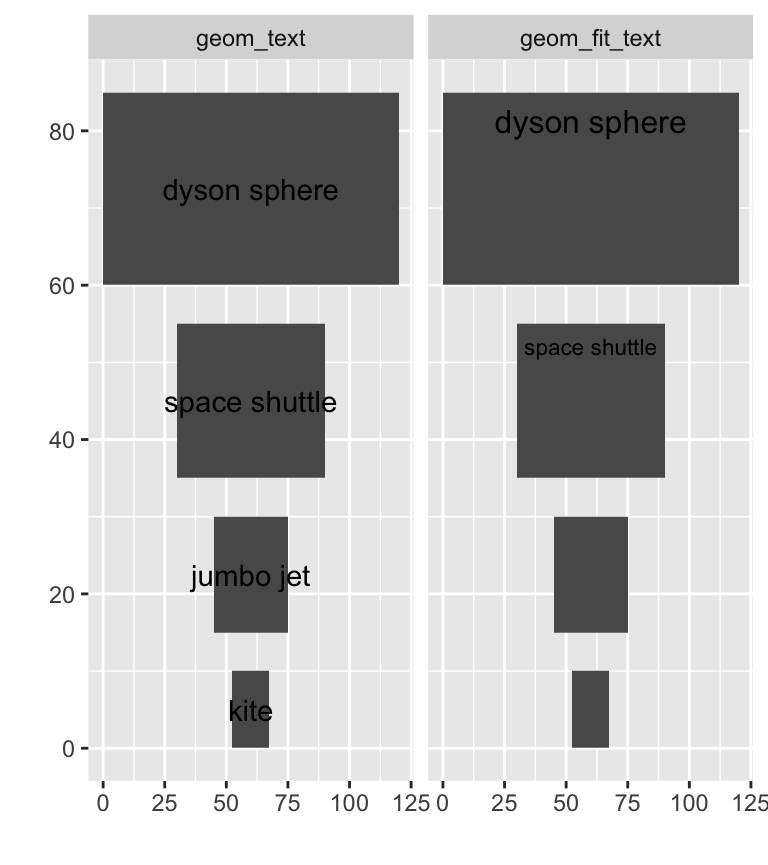 Text can be placed in any corner ('topleft', 'topright', …) or at the midpoint of any side ('bottom', 'left', …), as well as the default 'centre'.